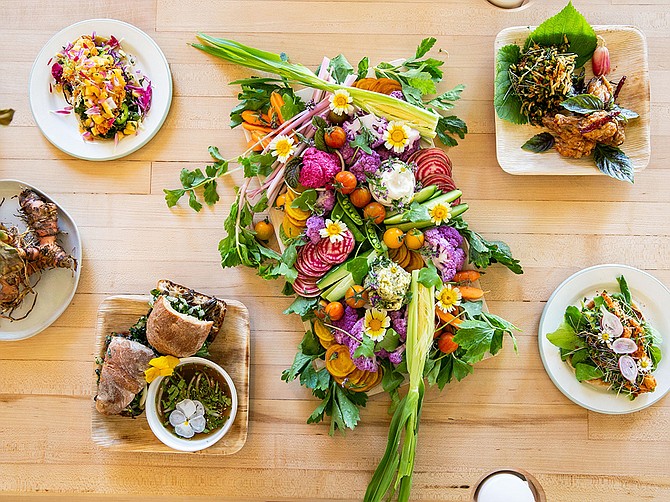 Enclave Cafe, a "food as medicine" concept with a 600-square-foot location in Scripps Ranch, is expanding its regional footprint.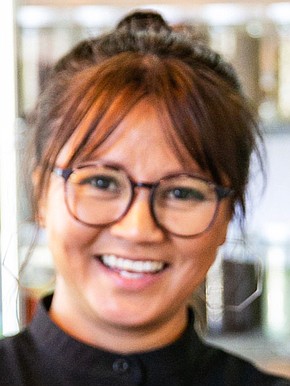 Founded at the end of 2019, Enclave will open two more locations before the end of the year, said Founder Lan Thai. This includes a 1,200 square foot cafe in Torrey Hills and a bigger, 3,200 square foot restaurant with a medicine elixir bar in the University Town Center area, she said.
In 2020, the Scripps Ranch Enclave Cafe restaurant made $3 million in revenue, said Thai. The anticipation is the two additional locations will garner roughly the same figures annually.

Much Bigger Operation

"I was actually just looking for a kitchen space, like a commissary," said Thai about the expansion. "While looking for a kitchen space, I happened to find a location that was selling a restaurant plus cafe. It is located in a corporate environment but is open to the public. It is part of the Irvine Company, across from the Westfield UTC mall. It sits 90 indoors and 30 outdoors and we will have a wine and beer license – our first time handling our own program. So a much bigger operation than Scripps Ranch, which is inside the JuneShine Ranch. The other is in the Torrey Hills area, a small cafe – like a small coffee shop that serves food – that is three miles north of the UTC location."

Thai says Enclave has been popular because of its "food as medicine" approach.

Enclave's food menu includes items such as turmeric ginger organic chicken, bone broth with fresh moringa (miracle tree) and a side of kimchi, a probiotic; or a pho-inspired sandwich with pho shiitake au jus, organic grass-fed brisket in healing herbs, medicinal mushrooms and Vietnamese chimichurri, to list a few.

In 2019, the worldwide functional food market had an estimated size of around $178 billion, according to data. In 2027, the market size is expected to reach around $268 billion, it states.

Functional Ingredients

The ability to use functional ingredients in its offerings is partially what helped Enclave stay afloat in the midst of the pandemic, Thai adds.

Shortly after COVID-19 first emerged in the U.S., Enclave became one of a number of restaurants in the state of California chosen for the "Great Plates Delivered" initiative. The Great Plates Delivered program is a state-funded initiative aimed at connecting struggling local restaurants to high-risk seniors to encourage staying at home by arranging delivery of three nutritious meals a day.

From May 2020 through July 2021, the statewide program paid restaurants like Enclave to feed seniors in the community, explained Thai, adding that over 150 food places applied and only 20 were chosen in San Diego. For the entirety of the drive, Enclave cooked and delivered breakfast, lunch and dinner for about 150 seniors every day, including holidays, for a total of about 450 meals per day, she said.

"It was intense," said Thai, "But the most gratifying experience, to be able to feed our seniors – the most vulnerable in our community."

Thankfully, Enclave launched its in-house meal delivery program just months after opening the flagship location in 2019, said Thai, which afforded her and her team of roughly 50 employees the experience to effectively fulfill orders in the face of the economic downturn. The restaurant didn't open to the public at all in 2020, she said. Instead, it only focused on meal deliveries, either to patrons ordering the service online or the elderly appointed to Enclave as part of the state contract.

Better Eating Habits

COVID-19 has shifted the thinking of many in terms of their health, experts say. Meaning, consumers are more focused on adopting better eating habits post-pandemic.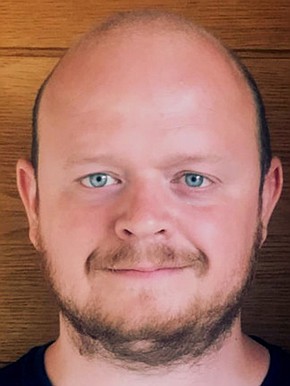 Mike Hughes is head of research and insight at FMCG Gurus, which provides market research and insight into consumer attitudes and behaviours across the food, beverage and supplement market worldwide. In March, he told FoodNavigator.com, a food and beverage website, "a year into the pandemic, concerns about health issues are on the rise, not decline. This shows consumers have fundamentally changed their attitudes to health and wellness as a result of the virus."
This trend will undoubtedly continue to aid in the growth of Enclave.

Locally-Based Farm

Enclave's new food places are readying to open some time in December, early January the latest, Thai said in anticipation.

"I see Enclave as more than a restaurant, but a movement to spread the 'food as medicine' mission," she said.

As part of this mission, Thai hopes to acquire a locally-based farm by next year that will grow and provide most, if not all the ingredients for Enclave. There, she will house an education center, she added, to help locals learn about horticulture and how it impacts the environment as well as a person's health.
Enclave Cafe
FOUNDED: 2019
FOUNDER: Lan Thai
HEADQUARTERS: University Town Center
BUSINESS: Food as medicine concept restaurant.
EMPLOYEES: Roughly 50
WEBSITE: www.adventuroussuperfood.com
NOTABLE: One of 20 restaurants in San Diego chosen for 'Great Plates Delivered' initiative.
CONTACT: [email protected]