SHELTON – With the opening of Ana's Pupuseria food trailer in downtown Shelton, residents now have a more diversified choice of Latin American food in the area. Owned by Ana Rivas and her family, Ana's Pupuseria opened its doors this month.
Pupusas are thick corn tortilla's stuffed with a savory filling. A plain pupusa is stuffed with cheese, but it can also be filled with zucchini, shrimp, chicken, beans, pork, chicharon, chorizo and spinach; all ingredients you can order at Ana's Pupuseria.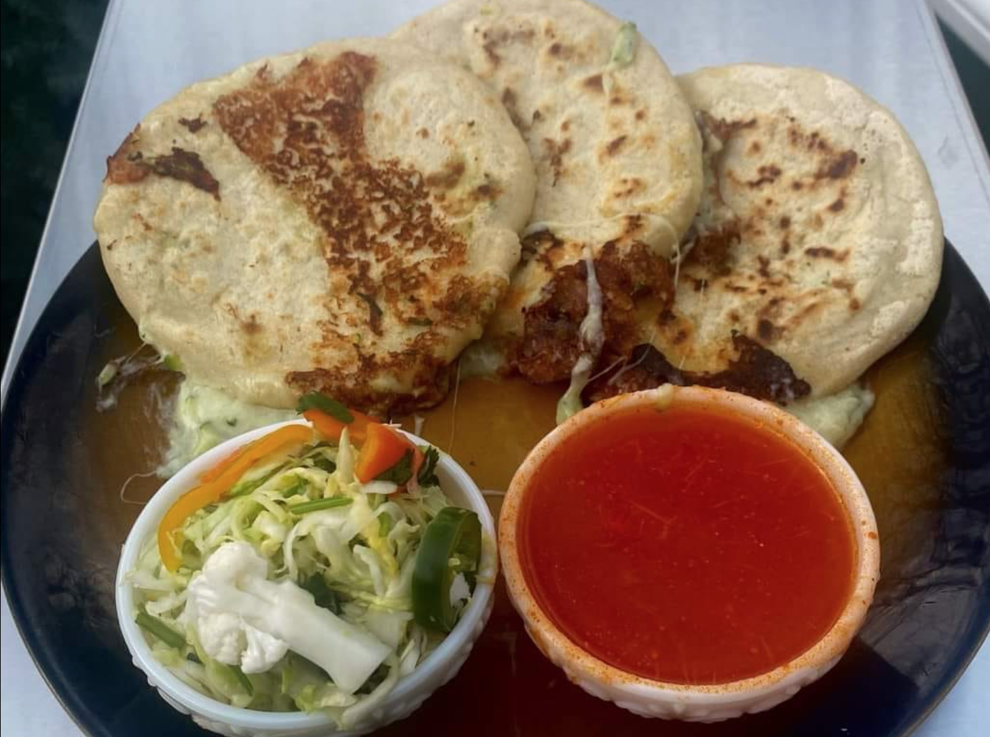 Ana and her husband immigrated from El Salvador (Central America) long ago and the memories of the cuisine they grew up with that was passed down to them and their kids are now available to the local community.
"My parents were both born and raised in El Salvador. Our inspiration is the joy that people have when they try traditional Salvadoran food," Ana's daughter Karen Rivas told iFIBER ONE News. "What's unique about us is that we are a family business. We have always supported each other as a family which is what makes us so happy to also have this new opportunity to show some our cuisine and love to the rest of the world."
Another element that factors in the food's quality is Ana's passion for food, according to Karen.
"She has such a passion for cooking and making everyone feel welcome by making them food. She gets that from my grandma, Isabel," Karen added.
Aside from Ana's featured menu item, pupusas, she also specializes in making tamales. Ana's Pupuseria serves up two variations of tamales. 
Ana's can also compliment your savory meal with something sweet and authentically Salvadorian. Consider Ana's conogas (Fried plantain banana with beans or rice and vanilla custard) or Yuca Frita (fried Yuca root).
Ana's Pupuseria is open from 10 a.m. to 6 p.m. Monday through Friday. The Ana's Pupuseria food truck is situated at the corner of Ellinor and Olympic Hwy South.
Here's their menu: