Some people criticize Mother's Day as being a "Hallmark holiday," cynically suggesting its only purpose is to earn money for greeting card companies. But even if Hallmark stands to make a buck or two, how can you not celebrate the person who has dealt with more of your nonsense since you were a little kid than anyone else on the planet?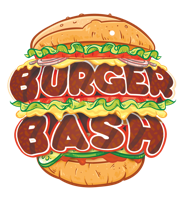 Don't even give it a second thought – the big day is Sunday, May 8, so be sure to buy the flowers, buy the card and take Mom out to a really great meal this Mother's Day. Not sure where to take her? That's where we come in. Below are some of our picks for the best dining spots to celebrate Mother's Day 2022.
Freddy J's Bar & KitchenThis Mays Landing gastropub has been getting a lot of buzz lately, and for good reason. Everything from fun cocktails and killer buffalo wings to kicked-up versions of American classics like burgers, chicken sandwiches and more, can all be found here. Those in the know also come for their weekend brunch, which we think makes for an excellent choice for Mother's Day as well, as Mom can choose from a long list of items on the ala carte menu.
Some of our favorites include chicken and waffles with country gravy; the brunch burger, topped with pork roll, sriracha ketchup, American cheese and a sunny side up egg and served with red skin breakfast potatoes; or Freddy J's short rib benny, made with braised short ribs, sunny side eggs and hollandaise sauce on an English muffin, served with a hash brown.
If dinner is more Mom's speed, Freddy J's will also offer a three-course Mother's Day dining menu from 3 to 9 p.m. featuring a house chopped salad with candied pecans, veal Oscar with Yukon gold potatoes and a molten lava cake for dessert.
Freddy J's is located at 5698 Somers Point Road in Mays Landing. Go to F reddyJs.com
AmadaGorgeous ocean views paired with an equally gorgeous Spanish style atmosphere make Amada at Ocean Casino Resort a slam dunk for Mother's Day. This year the restaurant – which is a concept from Iron Chef Jose Garces — will offer a special brunch from 10 a.m. to 3 p.m. with a variety of authentic Mediterranean dishes such as paella pollo, ceviche, pomegranate and gin-cured salmon plus a made-to-order tortilla omelet station and both pasta and carving stations. Cost is $65 per person and reservations are strongly recommended. Ocean Casino Resort is located at 500 Boardwalk in Atalntic City. Go to TheOceanAC.com.
Gordon Ramsay SteakWhen you see Gordon Ramsay in the restaurant's name, you know you're going to be eating good. Gordon Ramsay Steak at Harrah's Resort is by far the fanciest and most high end of his Atlantic City restaurants, and we can't imagine Mom not loving it too. For Mother's day they will serve a three-course prix fixe menu which starts off with an amuse bouche of a king crab fritter with corn fondue followed by a wedge salad, lobster risotto and a Ramsay classic, the always amazing sticky toffee pudding served with brown butter ice cream for dessert. Cost is $95 per person and guests can also choose to upgrade their second course to a dry-aged Kansas strip steak for an additional $30. Harrah's Resort is located at 777 Harrah's Blvd. in Atlantic City.
CapriccioIf Mom likes things that take her breath away, one step inside Capriccio at Resorts should be more than enough to dazzle her, as it's hands down one of the most strikingly beautiful restaurant in all of Atlantic City. They will serve a special four-course prix fixe menu for Mother's Day this year that features an amuse bouche of wild mushroom ricotta dumplings followed by a first course choice of seafood bisque or Candy beet carpaccio; second course of either prime rib Delmonico, herb-encrusted halibut or angel hair pasta with grill ramps and spring peas in a garlic parmesan broth; and a wild berry cobbler ala mode for dessert. The meal is $65 per person and will be served between 4 and 10 p.m. Resorts is located at 1133 Boardwalk in Atlantic City. Go to ResortsAC.com.
Seaview Hotel & Golf ClubSituated just beyond the rolling hills of its golf course, Seaview's main dining room is grand and welcoming and the property itself is a true gem. Their Mother's Day brunch has been a popular tradition for some time and this year will be no different. Folks can enjoy an extensive assortment of seafood, omelets, breakfast staples, entrées and more. Offerings include Yukon potato bisque with roasted asparagus and white truffle essence; dijon-crusted pork tenderloin "Paris" with sweet potato, grilled onions, and chocolate-raspberry pork demi-glace; broiled Florida snapper served with jasmin rice pilaf, and tropical fruit pico de gallo, plus a carving station featuring honey-glazed pulaski ham with cracked mustard and more. Brunch is served from 10 a.m. to 3 p.m., cost is $59.95 for adults and $29.95 for children ages 6 to 12. Children 5 and under eat free. Seaview Hotel & Golf Club is located at 401 S. New York Road in Galloway. Go to SeaviewDolceHotel.com.
Chelsea Five GastropubIf breathtaking views of the ocean provided via floor-to-ceiling windows sound like Mom's cup of tea, brunch at Chelsea Five Gastropub inside the Chelsea Tower at Tropicana Atlantic City may be the perfect call this Mother's Day. At just $34.99 per person, it's one of the best deals on our list, as this two-course meal features options like smoked salmon, shrimp cocktail, a fruit and yogurt parfait or a chicken Caesar salad for the first course, and a long list of entrees such as bananas foster french toast, Maine lobster benedict and chicken and waffles for the second. The meal also includes a bread basket filled with muffins and pastries as well as coffee, tea and juice. Bloody Marys and Mimosas can be had for $6 each. Tropicana Atlantic City is located at 2831 Boardwalk in Atlantic City. Go to Tropicana.net.
Vic & Anthony's SteakhouseOne of the best, if not the best steakhouse in all of Atlantic City, dinner at Vic & Anthony's at Golden Nugget Atlantic City is a wonderful way to pay tribute to any deserving mother. Sure its fancy and it's swanky, but that's part of its charm, and although they aren't normally open on Sundays, form 5 to 9 p.m. on Mother's Day they will offer an individual paella special prepared with pan-seared Hokkaido scallops, mussels, baby shrimp, chorizo, saffron, calasparra rice, asparagus and spring onion for $75 per person. And don't worry, if Mom isn't a seafood lover there is a full menu of tasty steaks and chops to choose from. Golden Nugget is located at 600 Huron Ave. in Atlantic City. Go to GoldenNugget.com/atlantic-city
La Mer Beachfront ResortIn case the name didn't give it away, La Mer Beachfront Resort is located mere feet from the sand in Cape May and boasts an elegant and lovely setting for which to celebrate your mother and all she does for you. La Mer will present a spectacular Mother's Day Brunch from 8 a.m. to 3 p.m. on both Saturday and Sunday, May 7 and 8. Diners can enjoy a wide array of brunch fare along with handcrafted cocktails, mimosas, and Bloody Marys. Expect breakfast classics such as stuffed french toast, lump crab eggs Benedict and steak and eggs. Or if you are more in the mood for lunch, options like the crab cake sandwich, truffle macaroni and cheese or Waldorf chicken salad sliders will surely satisfy. La Mer Beachfront Resort is located at 1317 Beach Ave., Cape May, NJ. Go to CapeMayLaMer.com
Bocca Coal Fired BistroOne of the tastiest spots in Margate to grab everything from burgers and wings to elegant seafood and pasta dishes, Bocca Coal Fired Bistro will offer a brunch buffet this Mother's Day from 10 a.m. to 1 p.m. The meal will feature both hot and cold stations, giving guests a chance to explore a wide variety of dishes including cinnamon Texas french toast, cheese blintzes, waffles with fresh strawberries and whipped cream, filet mignon tips with mushrooms in a marsala sauce, peel and eat shrimp, salads, fruit and more. Cost is $29 per person, or $17 for kids ages 5 to 12. Kids 4 and under eat free with a paying adult. Bocca Coal Fired Bistro is located at 7805 Ventnor Ave. in Margate. Go to BoccaNJ.com.
Atlantic City Country ClubThe relaxing vibe present at Atlantic City Country Club makes for a pleasing atmosphere to enjoy a meal anytime thanks to the serene views of the green from the main dining room, but the whole atmosphere fits particularly well on a holiday such as Mother's Day.
This Mother's Day they will offer both brunch and dinner buffets for you to choose from. Brunch will cost $45 for adults and $19 for kids 12 and under and will have two seatings – from 9:30 to 10:30 a.m. or 12:30 to 1:30 p.m. while dinner will run from 4:30 to 5:30 p.m. with a cost of $55 per adult and $19 for kids. Kids under 3 eat for free at both brunch and dinner.
At brunch, expect to encounter pastries, muffins, bagels, made-to-order omelets, a Belgian waffle station, a meat carving station with both herb-rubbed prime rib and oven-roasted turkey breast, and an array of entrees such as cinnamon-dusted French toast, clams in white sauce and chicken Madeira with mushrooms, among others.
The dinner buffet will feature the same carving stations as the brunch, as well as a pasta station and a long list of entrees, such as jumbo u-peel shrimp and mussels in red sauce. Assorted cakes will be served for dessert. Atlantic City Country Club is located at 1 Leo Fraser Drive in Northfield. Go to ACCountryClub.com.
Harry's Ocean Bar & GrilleAnother absolutely splendid setting located directly across from the crashing waves of Cape May's beach, Harry's Ocean Bar & Grille boasts both indoor and outdoor dining, with a rooftop experience that is simply unmatched. Their Mother's Day brunch runs from 11 a.m. to 2 p.m. and will feature specials such as bananas foster french toast, huevos rancheros and crab cake Benedict. Any of these will surely pair well with a lovely orange crush, and the version at Harry's is easily the best in South Jersey. Harry's Ocean Bar & Grille is located at 1025 Beach Ave. in Cape May. Go to HarrysCapeMay.com.
Romanelli's Garden CaféBoth breakfast and dinner menus will be offered this Mother's Day at Romanelli's, one of Galloway's most consistently popular dining locales. Breakfast will feature a surf and turf Oscar omelette, California flatbread or raspberry Limoncello French toast while dinner boasts such delightful options as tuna tartare, roasted pepper and feta dip, chicken cordon bleu and a queen-cut prime rib, among others. Romanelli's Garden Café is located at 279 S. New York Road in Galloway. Go to RomanellisGardenCafe.com.
Harbor Pines Golf ClubA fantastic destination for golf, dining and special events, Harbor Pines Golf Club will host a Mother's Day Brunch between 10 a.m. and 3 p.m. on Sunday. Guests can enjoy an elaborate buffet, omelet station, an abundance of breakfast selections, lunch entrees, a carving station and plenty of desserts. Non meat-eating moms will appreciate a wide selection of vegan eats, including pancakes, vegan pesto pasta and lemon pepper cauliflower steaks. The cost is $39.95 for members and residents and $44.95 for the general public — kids under five eat free. Harbor Pines Golf Club is located at 500 St. Andrews Dr. Egg Harbor Township. Go to HarborPines.com.