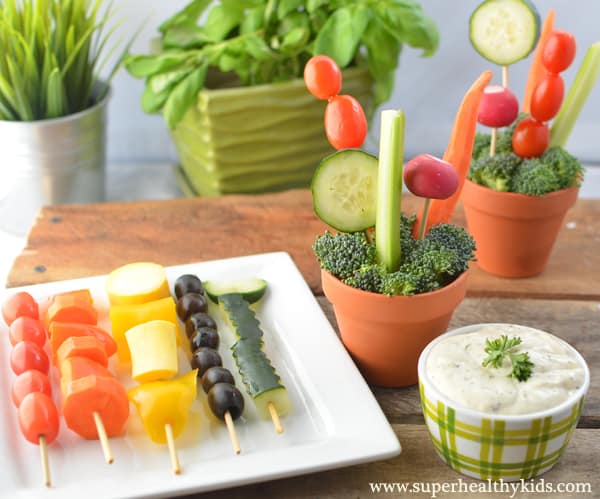 Parents often face difficulties in making their kids eat green vegetables. So, you need to present the vegetables in an attractive way. Here are some of the easy recipes that can make your kids eat vegetables without throwing any tantrums.
To make this paneer recipe, you need the following ingredients.
350 grams of spinach
2-3 tablespoons heavy cream or adjust to taste
1-inch ginger
1 tablespoon oil 15 ml
1/2 cup water or as needed
3/4-1 teaspoon garam masala
1/4 teaspoon red chili powder or to taste
salt to taste
1/4 teaspoon turmeric powder
5 large garlic cloves divided (3 whole and 2 finely chopped)
1 green chili or more to taste
225 grams paneer (cut into cubes)
1 medium tomato
1 large onion (finely chopped)
1/2 tablespoon Kasuri methi (crushed, dried fenugreek leaves)
1/4 teaspoon turmeric powder
lemon juice to taste
Put blanched spinach, tomatoes, ginger, garlic, and green chili in a blender and make a smooth paste.
Heat oil in a pan. Add garlic and chopped onions to it. Sauté well.
Now add the spinach puree and water. Cook for 10 minutes.
Next, add turmeric powder, garam masala, salt, and red chili powder.
Now, add cream and paneer. Mix well. Cook for 5 minutes.
Serve it hot with roti, naan, or rice.
Thus, your palak paneer is ready for serving.
Bhindi Do Plaza
You need the following ingredients to make Bhindi Do Pyaza.
400 grams okra/bhindi (cut into rounds)
2 large red onion (cubed)
1/4 teaspoon amchur powder
2 dried red chili (broken)
1/2 teaspoon fennel seeds
1/2 teaspoon garam masala
salt to taste
2 black cardamom
1/2 teaspoon cumin seeds
2 cloves
2 tablespoons vegetable oil divided
2 green cardamom
1 cinnamon stick
1.5 teaspoons chopped ginger
1/2 teaspoon lemon juice (optional)
1/4 teaspoon turmeric powder
6-7 peppercorns
Heat oil in a pan and add chopped bhindis. Cook for 10 minutes. Keep it aside.
Fry cloves, cinnamon, cardamom, and peppercorns in the same pan.
Add fennel and cumin seeds. Put red chili and ginger pieces next. Sauté well.
Next, add onion, salt, and turmeric powder. Cook for 3 minutes.
Now add the bhindis, garam masala, and amchur. Mix all well.
Cook the mixture for 5 minutes.
Squeeze lemon juice before serving.
Serve it hot.
Thus, you can make green vegetables tasty and delicious. They are very important for our health. Green vegetables are full of vitamins, iron, fiber, minerals, and other nutrients. Growing kids need to consume a lot of vegetables daily for their fit health. So, cook delicious vegetable recipes that your toddlers can not refuse and enjoy a happy meal.